New Event Feature: Sell back your rare NX Weapons for GP!

Have you gotten a weapon from the Supply Crate MYST-N that just didn't tickle your fancy? Well don't let it go to waste! For the month of November, sell your NX Rare weapons back to us for GP!
Looks like we finally can trade out those dusty inbox weapons that you will never use!
But it has to be Nx rare and the trader is Nexon and the currency is Gp....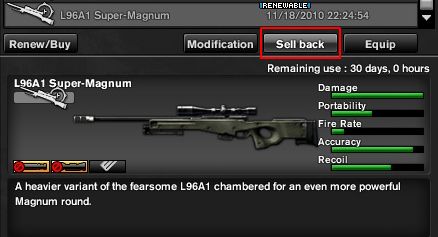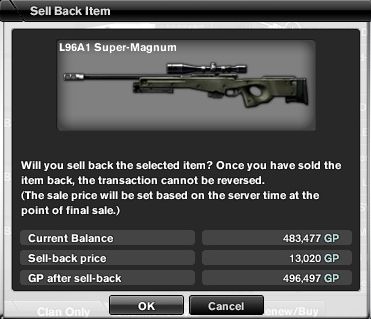 Share your thoughts, impressions, ideas below...

I mean seriously, would you trade a 30-day L96 super magnum for a measly 13k Gp?

Thanks for viewing ~SKY~